Commercial Cycle Shelters
We carry one of the most extensive ranges of cycle shelters in the UK
We carry one of the most extensive standard ranges of cycle shelters available within the UK today. Complimentng our canopies range we are proud to offer our client base a one-stop shop service for all their covered needs.
Our modular cycle shelter range offers over 150 design combinations using tried and tested galvanised steel and 5mm pet-g materials. Open or closed shelters, extended fronts, push code lockable doors to facilitate from 10 to 100 cycle cover within a single module.
We have over 70 stock colours to powder coat finish to your specifications. Recent requests have been for mixed colours cycle stands and this has proved to be very popular.
Following a site survey we provide our clients with a scale drawing of the agreed design together with a firm project cost, which in our experience proves to be extremely competitive without compromising our reputation for high standards of both product and service.
2-Tier Cycle Shelters
The 2 tier range of cycle stands with or without shelter are a very useful addition to our range. Any site where space is at a premium we have models designed to take anything from 40 to 200 cycles.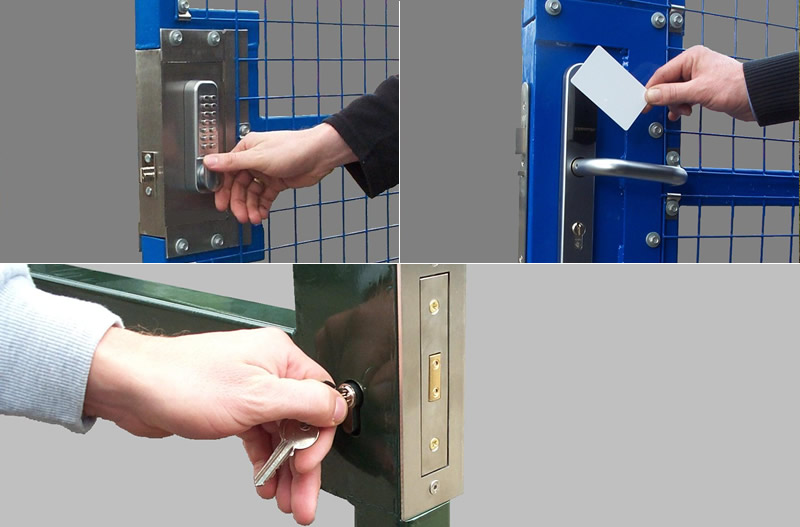 Security
Our closed shelters can be made secure with cyclinder, keypad or swipe card locks.